Back to product grid
ACE-ID / Hand-held, non-contact chemical identifier
Portable explosive, narcotics toxic chemicals identifier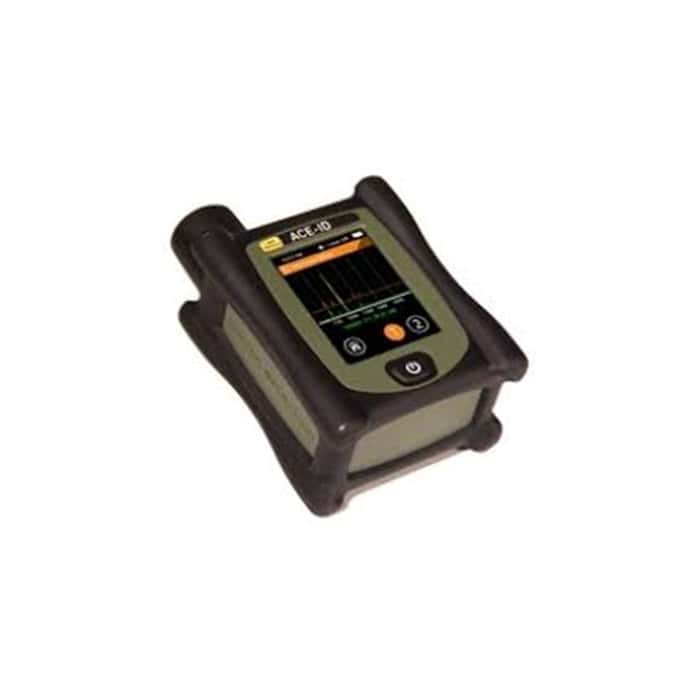 Features
Rapidly identifies solids, liquids, gels and powders
Proprietary mixture analysis software enables identification of up to two components within sample
Integration software kit for remote operation and report generation
Compact, robust and lightweight
Easy to use intuitive, graphical interfaces and requires minimal training
ACE-ID is a next-generation, handheld Raman identifier for explosives and precursors as well as narcotics and toxic chemicals. It identifies solids, powders, and water based solutions as well as performs mixture analysis.
Utilizing Raman spectroscopy, ACE-ID enables non-contact analysis, yielding rapid results in seconds. Materials can be identified through translucent and semi- translucent containers such as plastic and glass. In addition, non-contact analysis is also supported by a software kit for remote operation. ACE-ID is ruggedized for use in severe climates and terrains.
It is lightweight and can be operated with just one hand. An intuitive software interface guides users through the entire identification process making it easy-to-use by military explosive ordnance disposal technicians, civilian bomb squads and hazmat teams.
ACE-ID utilizes an advanced optical platform to minimize heating dark samples during analysis. It provides operation using a rechargeable lithium battery and outputs an automated data report when required.
ACE-ID is backed by ReachBackIDTM, a first- rate 24/7/365 service and support program to ensure optimum product performance.
Questions about this product?