Back to product grid
CTX 5800 / X-ray inspection system
CT explosives detection system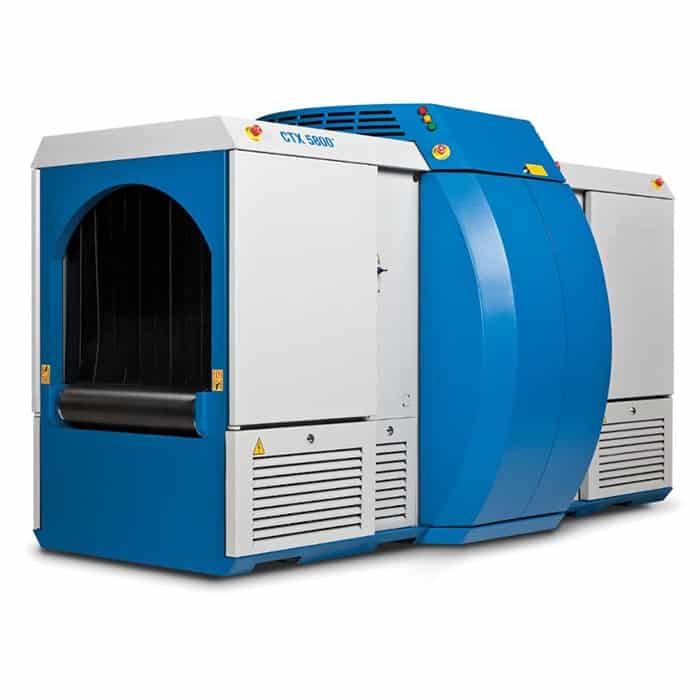 Features
Threat detection in a small footprint
Belt speed 0.14m/s (400-450BPH)
Unlimited bag length (with curtain extensions)
Stand-alone and in-line configurations
Customized networking solutions
High resolution 3D images from a single X-ray source
ECAC Standard 3 approved and TSA certified, the CTX 5800 explosive detection system (EDS) quickly identifies threats in checked baggage.
Using a single X-ray generator, the unit's design provides high-resolution 3D images for quick and accurate threat detection in space or weight restricted environments.
It is compact but flexible, and with simple extensions can process anything from large duffle bags to skis and golf bags, making it ideal for smaller airports. For large airports you might be interested in our high speed EDS CTX 9800.
It can be fully integrated into a baggage handling system and offers networking solutions to link multiple scanners for efficient image distribution and system monitoring among operators.
Questions about this product?