Back to product grid
HA PL5 Trailer kit 72 / Road going trailer for airfield lights
With built-in intelligent charging stations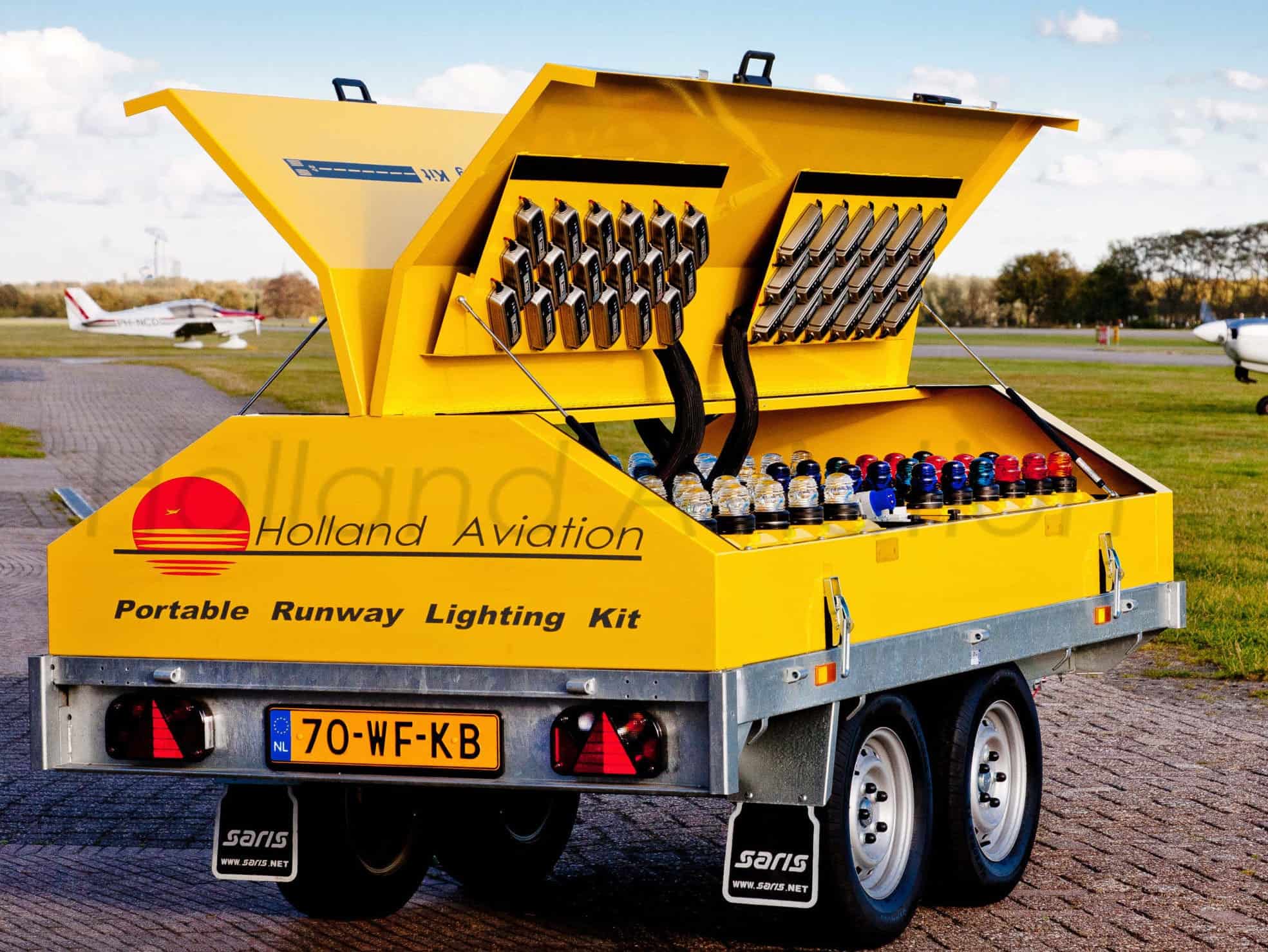 Features
Dimensions: 405x166x106 cm
Weight empty: 405 Kg
Max. Allowed weight: 1300 Kg
HA PL5 Trailer Kit 72 is a road going trailer enabling you to rapidly deploy your airfield lights.
HA PL5 Trailer Kit consists of a road going twin axle heavy duty trailer with 72 portable airfield light units and built in intelligent charging stations.
One 25 meter long cable COMPLETE WITH Euro plug and sockets to connect the chargers to the grid or to a generator Trailer Kit provides an easy and safe storage for the portable airfield lights.
For charging you do not have to remove the lights from the trailer. Just connect the trailer to the grid and the portable lights will be charged by built in intelligent chargers, charging each light independently.
There is no need to connect the lights to cables or sockets. By simply dropping the lights into the trailer's charging stations, the portable lights will be charged. Charging is fast and within 8 hours.
The intelligent charger keeps batteries of portable lights in the best condition. You do not have to disconnect the chargers from the grid when the batteries are fully charged.