Back to product grid
HI-SCAN 6040-2is / X-ray inspection system
Dual view X-ray inspection system for automatic explosives and liquids detection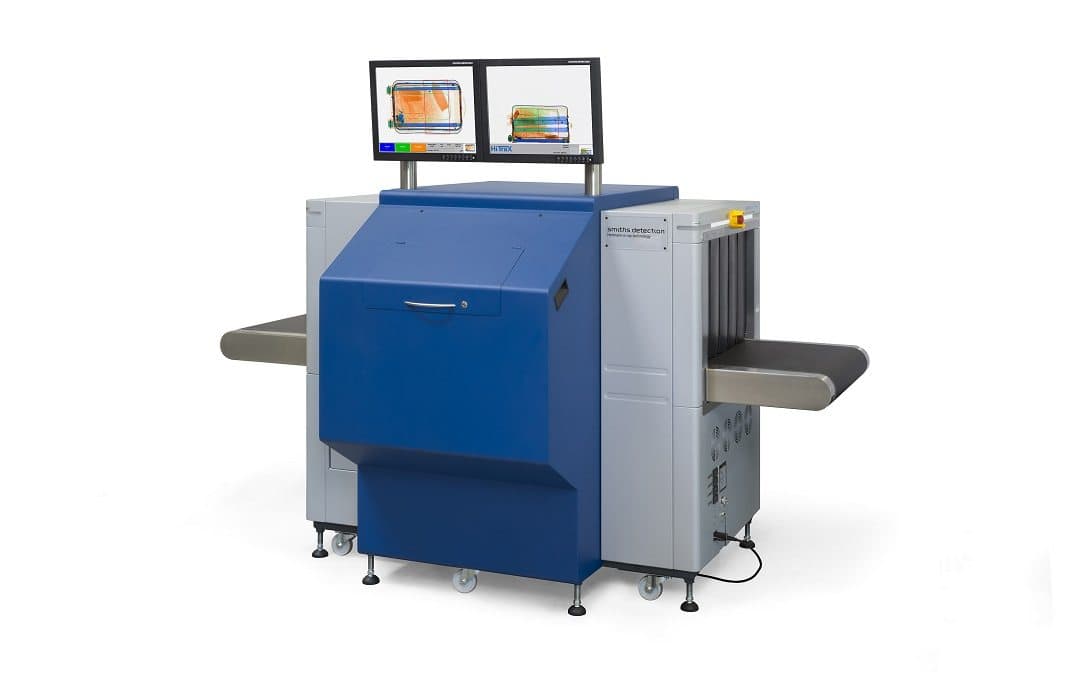 Features
Compact footprint
Steel penetration of 35mm
Flexible design for easier installation
Dual view technology
Operator-friendly interface
​HI-SCAN 6040-2is is an advanced dual view X-ray inspection system for automatic explosives and liquids detection. It offers high throughput at security checkpoints, where bags and personal belongings are screened, utilising proven Heimann X-ray technology to assist with detection of dangerous and illegal objects, highlighted in excellent, high quality dual-view images.
With its modern, contemporary design the HI-SCAN 6040-2is provides increased flexibility, with its compact footprint and lower weight, less than 850 kg (1873 lbs). It can be used in areas that are restricted in space and will fit through doorways of 900 mm (35.5") for installation.
It offers further flexibility with different monitor options and an integrated lockable keyboard. Monitors can be placed on top of the X-ray unit or on a wheeled stand, to provide remote operation away from the machine.
HI-SCAN 6040-2is comes with outstanding steel penetration of 35 mm (1.38") and an operator friendly interface which makes it easy for the user to identify illegal objects and explosives that pose a threat to society. Available in standard and also in high resolution, for better wire detectabiliy (AWG 40) in order to comply with EU Standard 2 Type C (LEDS).
The HI-SCAN 6040-2is is suitable for airports, government buildings, hotels and other critical infrastructure applications where reliable security solutions are required.
Questions about this product?