Back to product grid
IONSCAN 500DT / Explosives and narcotics trace detector
Détection en une seule analyse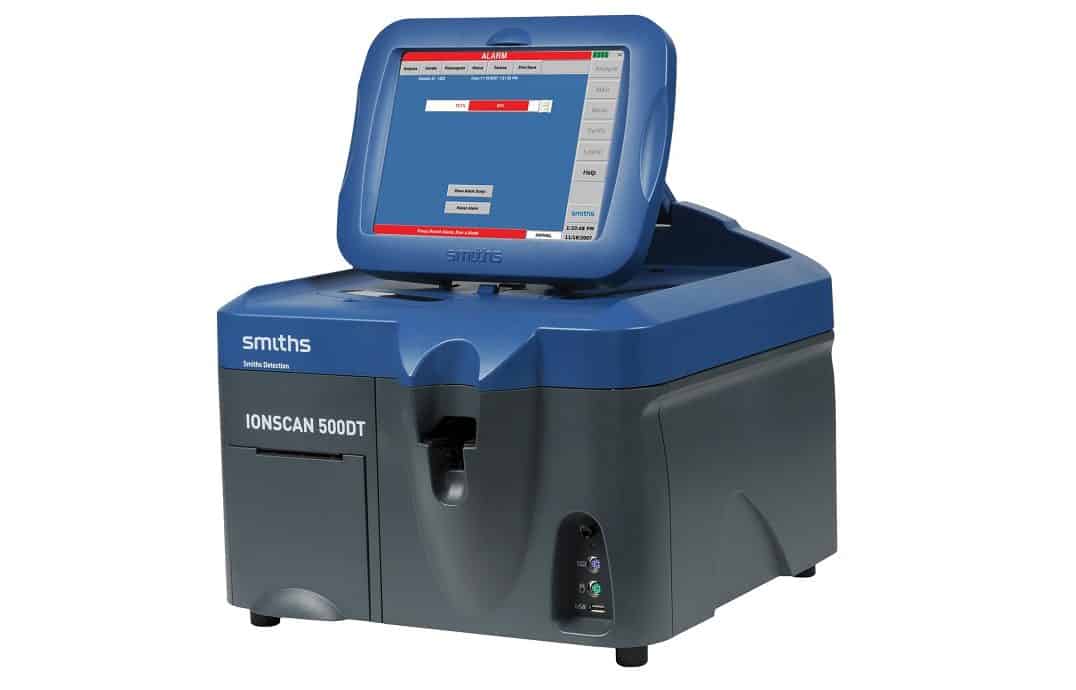 Features
Detection and identification in less than 8 seconds
Simultaneously detects and identifies explosives and narcotics
Large touch-screen colour display
Built-in thermal printer
Reusable sampling swabs
Approved/certified by TSA and ECAC
The IONSCAN 500DT is a highly sensitive trace detector in a desktop configuration.  It can be used to accurately detect and identify a wide range of military, commercial and homemade explosives threats and common illegal/controlled narcotics.
By incorporating two Ion Mobility Spectrometry (IMS) detector modules into a single unit, detection is perfectly optimised and balanced for different sample types.
Analysis results can be stored directly on the detector, or printed out with the built-in printer, or exported via the USB port.
Questions about this product?