Back to product grid
PA 50 / Easy mov platforms
Maintenance Platform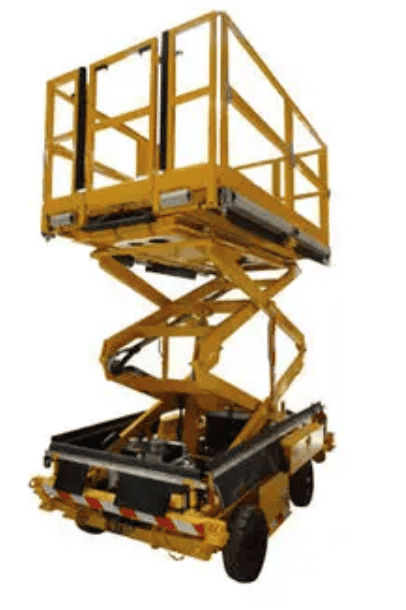 Features
Integrated battery charger electric 400V.Tri
Front axle steering, hydraulically assiste
Hydrostatic transmission on rear wheels
Control box on platform with steering wheel
Platform access ladder, access door with automatic safety lock
Non slip floor GREPON
Traction bar for towing the platform
Scissors elevation system
2 LED spotlights
Platform overload sound and light alarm
Platform lowering and reverse alarm
Excessive slope sound alarm
Platform side protection with rubber
Fire extinguisher
Emergency touch platform stop sensor
Reverse camera
The PA50 Maintenance Platform has been designed primarily for smaller aircraft maintenance operations, for use on the aircraft apron, remote stands and aircraft hangars.
TECHNICAL SPECIFICATIONS
Platform floor Height range: 1430-5000mm
Max. working height: 7 meters
Platform payload: 250 daN
Energy: Electric
Can be used up to a wind speed of 80 km/h.
Questions about this product?