Back to product grid
Proscreen 900 PLUS / Perimeter Detection System
Featuring highly effective ferromagnetic detection (FMDS) technology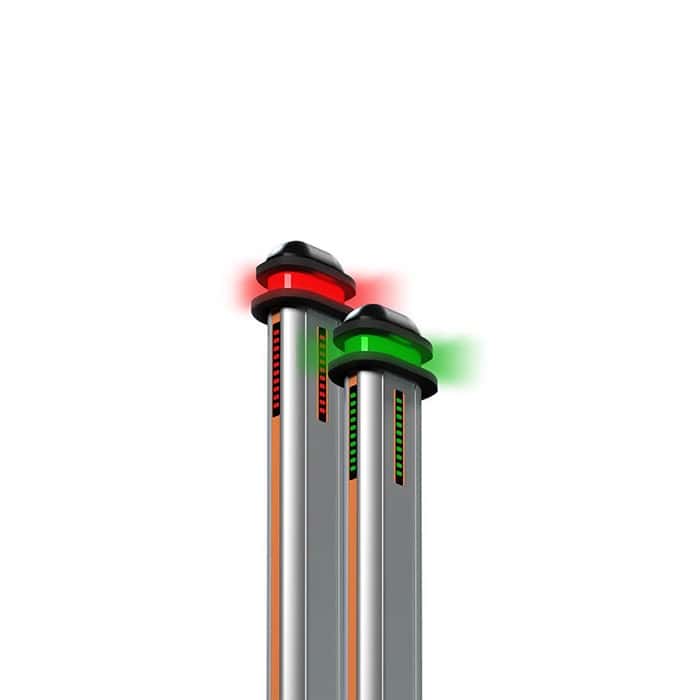 Features
100% Safe: The Proscreen 900 is a passive detector with no emissions of any kind. It is perfectly safe for all individuals, inluding those who are pregnant or have surgical implants.
Specific Large Weapon Screening: First layer of defense intended to only detect large ferromagnetic signature.
Unlimited Deployment Options: At just 9 kg., the Proscreen 900 can be moved to any location using the included base or optional wall mount kit.
Easy to Use: No calibration and only one sensitivity control makes Proscreen 900 operation-ready in 10 seconds.
UNMATCHED LARGE WEAPON DETECTOR
The Proscreen 900 is the primary perimeter detection system designed to identify threats of mass accident – large arms. These concealed weapons are easily detectable due to their large magnetic signatures. Weapons such as large assault rifles, suicide vests, pipe bombs and pressure cooker bombs. Because of its portability and versatility, Proscreen 900 is the ideal solution for intelligence-based deployment scenarios in counterterrorism applications.
HIGH EFFICIENCY
With a peak 10 second configuration, Proscreen 900 is ready to start screening quickly. Demonstrating a clearance rate of 95% +, the Proscreen 900 is extremely effective for broadband needs. Screen 50 to 60 subjects per minute (3,000 to 3,600 per hour) without any assignment.
DEPLOYED IN CURRENT INFRASTRUCTURE
Proscreen 900 easily fits into current installation considerations, requiring no additional infrastructure changes or costly construction modifications. The Proscreen 900 has a battery life of 16 hours allowing use away from power sources for maximum deployment flexibility.