Back to product grid
Model 599 / Self Bag Drop
Automatic check-In conveyors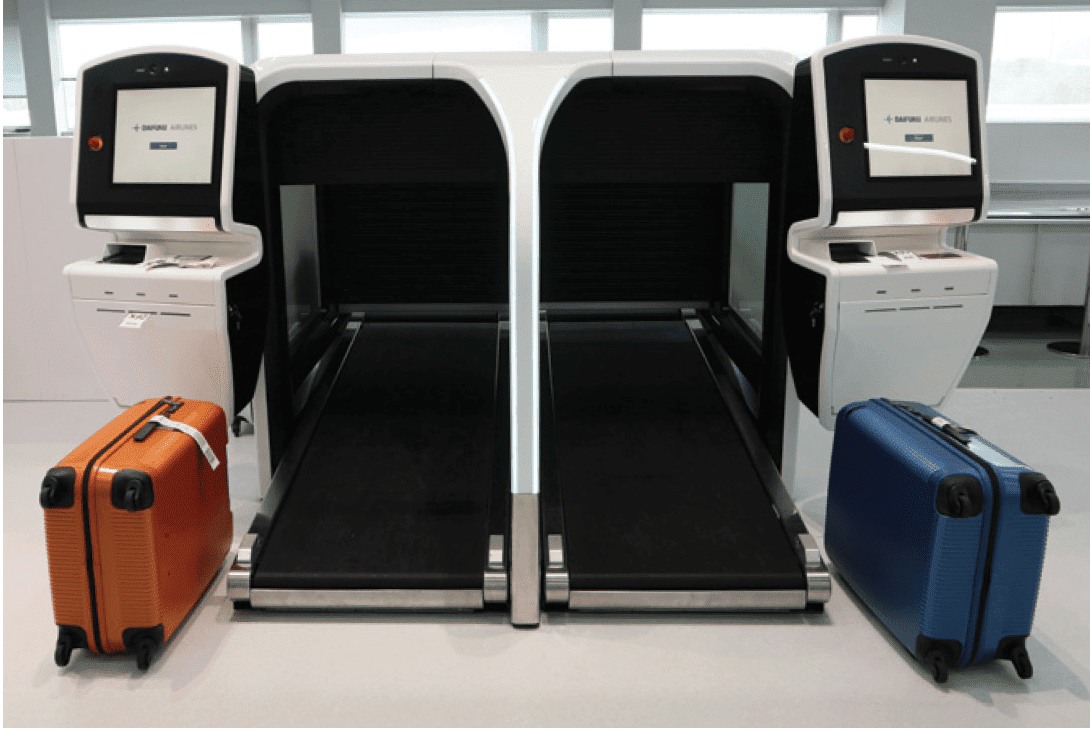 Features
Compact conveyor design with proven reliability
Eliminates trap points by the use of dummy pulleys
Complete unit can be easily withdrawn for maintenance and cleaning
Interchangeable conveyors enables remote maintenance
Facilitates the removal of weigh conveyor without special tooling
Reduces the spread of fire
Facilitates installation and any subsequent modifications
Accommodate variations such as sidewall height, bed width, drive components etc.
Increases load capacity of conveyor
Use of standard PLC technology enables clients' handling / screening schemes to be complemented
The Model 599 Check-in Conveyor range has been designed to meet the specific needs of airports. Our weigh, label and despatch conveyors can be configured as either one, two or three stage check-in systems, offering choice and flexibility for check-in operations. The Model 599 Check-in Conveyors are finished in stainless steel to a very high quality. As standard they are fitted with dummy end pulleys to eliminate trap points for passengers, operators, bag straps and labels. For extra security safety gates may be fitted to the weigh conveyor preventing passengers from entering the check- in areas when the desks are closed.