Back to product grid
Stripe Hog SH24.0
Airports and Runways Rubber removal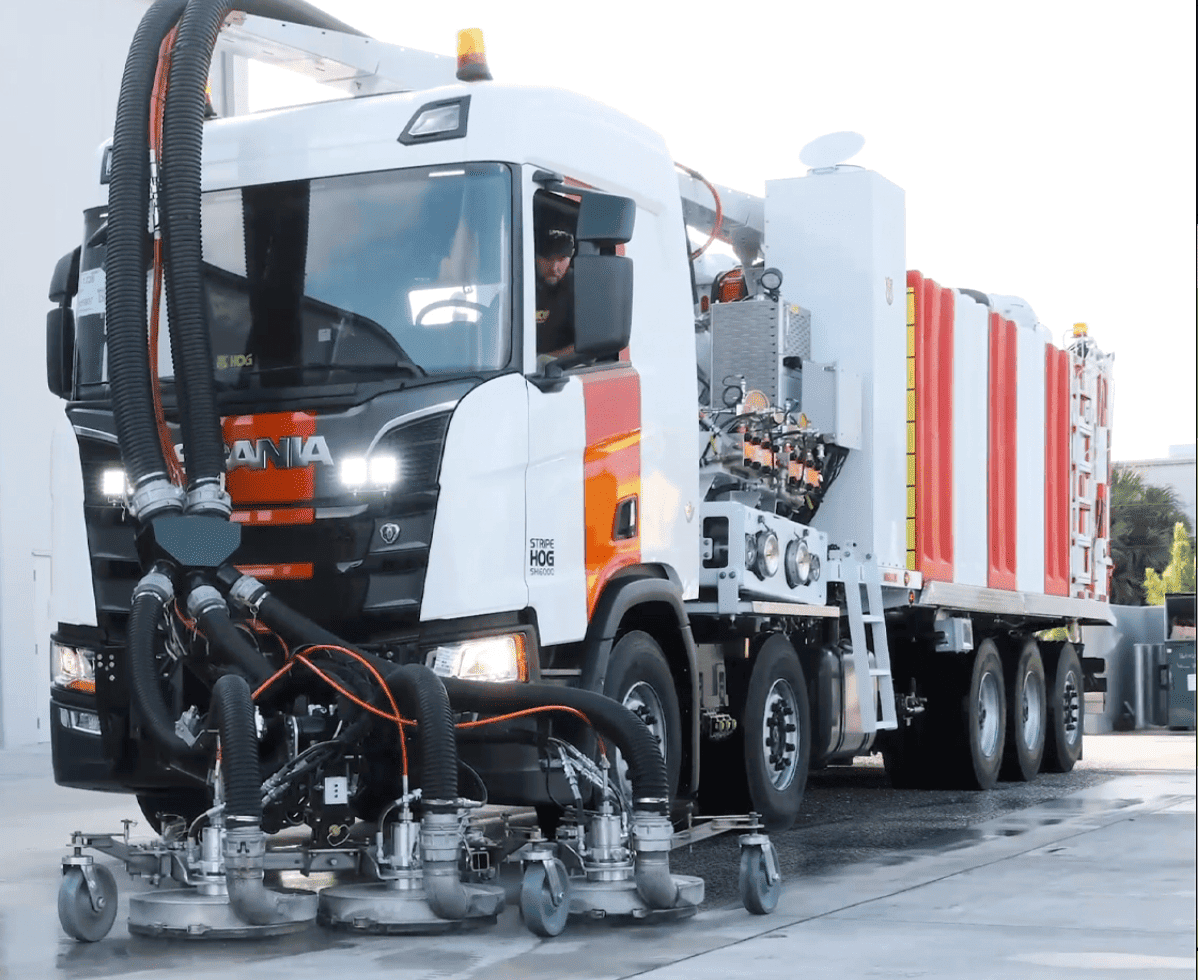 Features
Rubber removal rates up to 60,000 sq. ft. per hour (5,574 m2/hr) on asphalt and concrete runways.
Rapid cleaning and rejuvenation of runway centerline marking retro-reflectivity dramatically reduces the frequency of centerline painting.
Runway retexturing in extreme hot climates where friction is lost because of asphalt bleeding.
Runway retexturing in climates with heavy snow and ice where snow removal brooms polish the surface of the runway.
Simultaneous vacuum recovery allows for immediate emergency landings during the removal process. The SH24.0 will shut down and vacate the runway in under 1 minute.
The best runway maintenance equipment available.
The Stripe Hog SH24.0 is a water blasting and recovery system designed for either asphalt or concrete airfields and roadways for paint and thermoplastic removal, surface preparation, road retexturing, hydraulic spill cleanup, and removal of rubber deposits from airport runways.
Questions about this product?